The Royal Origin of Shakti Naam
and Celebrating Our Beloved Teacher
A special message from the Rootlight Team

Dear beloved members of our worldwide community,


We would like to wish a very happy birthday to Dr. Levry today, who is currently in India, on a private spiritual retreat with the great yogi, Shri Bal Mukund Singh Ji. Shri Bal Mukund Singh Ji is the world-renowned yogi that blessed Dr. Levry by teaching him the secret and ancient tradition of yoga, hardly known to the Western world, which has formed the basis of Shakti Naam. On this special day, we would like to briefly expand on the royal origins of Shakti Naam and celebrate our beloved teacher, the incredible man that is sharing this rare form of yoga with many.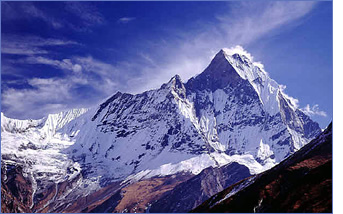 As you may recall from our previous communications, the lineage of Shakti Naam can be traced back to the Himalayan masters who practiced these and more advanced techniques to free the body of the ravaging effects of disease and aging. In fact, the rare yogic practice of Shakti Naam originally comes to us from a holy man in the Himalayas known as Maharishi Karthikeyaji Maharaj, who lived to be over 300 years of age. One of his students was yogi Swami Dhirendra Brahmachari Ji, a Royal Master Yogi whose very way of life became a beacon of guidance and leadership that spearheaded the expansion of yoga throughout India and around the world. Shri Bal Mukund Singh Ji, a master teacher that served as the right hand man of Swami Dhirendra, was the direct disciple, personal assistant and served as the yoga demonstrator of this famous yogi.

Personally trained by Swami Dhirendra Brahmachari Ji himself, in the mountains, forests and ashrams of the Himalayas, Shri Bal Mukund Singh Ji was also the yoga demonstrator for Swami Ji's nationally televised program on health and wellness through yoga for nearly a decade in the late 1970s and early 1980s. Swami Dhirendra revealed many personal and secret yogic techniques to Shri Bal Mukund Singh Ji during his extensive training. Under Swami Ji's guidance, he met various enlightened yogis and mystics in the high peaks of the Himalayas in Nepal and India. The list of Shri Bal Mukund Singh Ji's disciples includes cabinet ministers, highly respected scientists and elite athletes. He was also awarded several Gold medals along with the coveted Champion of Champions title at the World Yoga Championships. To this day, he has accumulated quite a few medals in international, national and state level yoga championships.

Shri Bal Mukund Singh Ji is a royal yoga research scholar currently residing in India. He has served the Indian Government for three decades as a yoga research officer in the Ministry of Health & Family Welfare. Because of the elevated nature of his position, Shri Bal Mukund Singh Ji was kept in a protected environment for most of his work. As a result, to this day the public remains unaware of the findings of some of this compelling research.

In regard to Swami Dhirendra Brahmachari Ji, he was the 'Royal Himalayan Yoga Guru' of Pandit Jawaharlal Nehru & Indra Gandhi, the former prime ministers of India. He was also the bridge between "Himalayan Yogis" and the yogis living socially within the Indian society. As such, he was an essential part of the rich yogic traditions of India, passing on the revered teachings of the Himalayan masters to the yogis living among the people. He was held in high regard by his contemporaries, his wisdom and advice being sought out by even the most reputed yogis of the era, including Shri Mahesh yogi, Yogi Bhajan, Shri Shri Ravi Shankar, Sant Shri Asharam Ji Bapu, Yogrishi Baba Ramdev and his favorite disciple, Shri Bal Mukund Singh Ji.

Dedicated to spreading the teachings of yoga, Swami Dhirendra established the International Yoga Research Center, including a yoga hospital to treat patients without using medicines, and started to telecast yoga programs (in northern India) on national television. In the 1960s Swami Dhirendra also visited the former USSR to train Russian cosmonauts. The huge popularity of his yoga program on television and high regard by the public made him a very influential personality in Indian politics. He also organized the first international yoga seminar in Delhi which was chaired by Shri Chander Mohan Ji Maharaj, with Indra Gandhi and Pandit Jawahar Lal Nehru as the guests of honor.

On this special day, we at the Rootlight Team would like to take the opportunity to celebrate Dr. Levry, our beloved teacher - a vast yet humble man, who rarely ever talks about himself. After a lifetime of experience, study and examination of the human condition through the rare lens of his background, Dr. Levry has synthesized elemental principles that constitute the basis of knowledge in every category of learning, including spirituality, every academic discipline, art and trade. Just as DNA is the building block of all physicality, these elemental principles are the structure for all wisdom. An achievement of such monumental significance will ripple through the ocean of society granting clearer water in a world thirsty for truth. Dr. Levry and other descendants of the Rose Croix lineage, an ancient Kabbalistic organization, pledge their lives to the development and defense of constructive Divine Spiritual Wisdom for the beneficent evolution of humanity. Dr. Levry's vast education and vision has provided him with the unique capacity to fulfill this great and lofty mission. His success is supported by the many wisdom-based and existential threads that comprise the fabric of his being.

In the fashion of the classical scholars of the East and West, he recognized the inseparable nature of metaphysics and science, a philosophy that has guided his education since his earliest years. Rigorously groomed from a very young age, Dr. Levry gained a strong institutional background in mathematics, physics and engineering, which he meticulously applied to his studies of the Kabbalah, affectionately referring to it as the "mathematics of spirituality." In his early adult life, during prolonged immersion in the schools of mystery where he demonstrated self-mastery and discipline, he received degrees of the highest honor from several mystical institutions.

Dr. Levry first encountered yoga at the age of 14 through his older sister. She began to actively practice Hatha Yoga in France and introduced her brother to its healing power. Witnessing and experiencing the healing power of yoga firsthand marked the beginning of his study of the many traditions encompassed within the yogic sciences. During his spiritual journeys around the world, and especially in India, Dr. Levry has met various yogic masters from whom he received many advanced yogic techniques. In regards to the Naam connection, the late Saint Baba Virsa Singh Ji has blessed many people with the gift of Naam throughout his lifetime. He himself received Naam directly from Baba Siri Chand, the son of Guru Nanak. In late 2004, Dr. Levry directly received the gift of Naam through a mysterious encounter with the late saint Baba Virsa Singh Ji. It is this meeting that sparked the birth of Naam Yoga in the West, a merging of the Kabbalah with the yogic practices of East under the auspices of Naam. Dr. Levry's vision of providing humanity with the tools of true healing is being realized globally. As a testament to this, the November 25th, 2012 superclass led by Dr. Levry was attended by over 15,000 people at the Revolution Monument in Mexico City, forming the largest yoga class of its kind in recorded history. In fact, Naam Yoga has been growing exponentially since its beginning, breaking the world-record twice for the largest yoga class of its kind with teachers across the globe. After meeting Shri Bal Mukund Singh Ji, who passed unto him the advanced and secret form of Sukshuma Vyama, Dr. Levry has been actively sharing this rare yogic science with the western world. He has made and continues to make a difference in thousands upon thousands of lives. Dr. Levry's vast body of work offers a complete holistic approach to wellness, with the comprehensive hands-on healing system of Harmonyum at its core. Currently, Harmonyum Healing is being administered with great success in many arenas, including a drug and alcohol recovery center as part of the Naam Yoga LA community wellness initative.

The critics who are ignorantly wasting their time and energy trying to affect this rare diamond will continue to fail miserably. The fact is, the body of his work, the generosity of his spirit, and the level of his integrity speaks for itself. In the field of music alone he has produced 27 CDs, which are heart opening and uplifting to the soul. Only a person with an elevated consciousness, who is connected to the Divine, can repeatedly produce such masterpieces. We want to wish a very happy birthday to our most beloved teacher on this special day and let us celebrate this incredible human being who has made such a deep, positive impact in our lives and the lives of countless more. We send him our love, blessings and gratitude. Happy birthday!

As affirmed by the above, Shakti Naam has a rich and royal lineage. It is an ancient and secret part of a higher yogic science not known to most schools of yoga in the world today. It is not only an advanced, modified practice of yogic Sukshuma Vyama based upon traditional yogic principles, it is also a supremely effective anti-aging practice. It is a timeless yoga that fills the body with life and beauty, slowing down the aging process and removing the signs of old age. It is humanity's collective gift for the New Age, a priceless offering for the benefit of all humankind. Again, we extend our deepest gratitude to our beloved teacher for touching our hearts and changing our lives, and the lives of countless more.
With Love, Peace and Light,


The Rootlight Team
---